Yes, They Think We Are Great!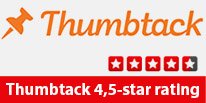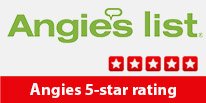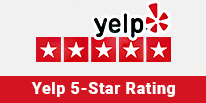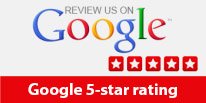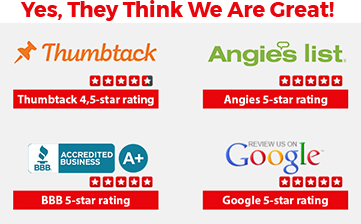 Hotpoint Appliance Repair Houston
Are you experiencing problems with your Hotpoint appliances? Don't worry, you are not alone. Hotpoint appliances are popular and reliable, but just like any other appliance, they can malfunction over time. When this happens, you need the help of the Hotpoint appliance repair pros at High Quality Appliance Repairs LLC. We offer the best Hotpoint appliance repair service in Houston and the surrounding areas.
Common Problems with Hotpoint Appliances
Here are some of the most common problems that people experience with their Hotpoint appliances:
Hotpoint stove not heating properly
Hotpoint dishwasher not cleaning dishes thoroughly
Hotpoint washer not draining or spinning
Hotpoint refrigerator not cooling
Hotpoint dryer not heating or tumbling
Hotpoint range burners not igniting
Hotpoint Stove Repairman
If you are having issues with your Hotpoint stove, such as it not heating properly or the burners not igniting, it is important to call a professional Hotpoint stove repairman. Our technicians are authorized to repair Hotpoint appliances and have the experience and knowledge to diagnose and fix any issue with your stove.
Hotpoint Dishwasher Repair
Are you tired of your Hotpoint dishwasher not cleaning your dishes thoroughly? Our Hotpoint appliance service near me can help. We can diagnose and repair any issue with your dishwasher, including problems with the spray arm, pump, or motor.
Hotpoint Washer Repair
If your Hotpoint washer is not draining or spinning, it could be due to a faulty pump, belt, or motor. Our Hotpoint repairman near me can diagnose the issue and provide the necessary repairs to get your washer working again.
At High Quality Appliance Repairs LLC, we understand that a malfunctioning washer can be a major inconvenience. That's why we offer same-day appointments for Hotpoint washer repair.
Hotpoint Appliance Repair Service
When you call High Quality Appliance Repairs LLC for Hotpoint appliance repair in Houston, you can expect the following:
Fast and reliable service
Affordable prices
Experienced and knowledgeable technicians
Authorized repair service
Same-day appointments
Quality parts and materials
We are committed to providing the best Hotpoint appliance repair service in Houston and the surrounding areas. Contact us today to schedule your appointment.